In 2015, I had a whole new cinema-experience. Do you know that feeling when you're sitting ready to watch the film but first have to go through 15 minutes of cinema advertorials and trailers for upcoming films? And that, with every trailer, you think or say to your neighbour ''We HAVE to see that film too!!"? Well, my fiancé and I decided to just -
YOLO
- go to every film we wanted to watch this year! So these are the films I've seen in the cinema in 2015. I'm not sure if I put them in chronological order, but that doesn't matter. I will also tell you if I recommend the films or not!
* The Theory of Everything
An autobiographic film about the life of
Stephen Hawking
. I also own the book, but haven't finished reading it yet. I loved this movie, it was quite sad but also inspiring. Hawking suffers from a slow progressive form of ALS which causes his body to paralize gradually. His brain however, still functions like normal - which makes that he can continue his research on a theory about the visibility of black holes.
* Pitch Perfect 2
The Barden Bellas are back, and this time they compete against the German singers from Das Soundmachine in a battle for the World Championship of A Capella. You don't specifically need to have seen Pitch Perfect 1, to watch part two - but it surely helps. Fat Amy is - again - a source of pure hilarity, and will defenitely give you a good laugh. Perfect film to watch during a girls night!
* The Imitation game
A request from my fiancé, that I absolutely loved watching. In this film, Benedict Cumberbatch plays the genius mathematician
Alan Turing
who works for a British crypto-analytic service, whos goal is to decipher messages from the Germans during WWII. The Nazi's use a machine called
Enigma
, to code and decode their messages. Only, they reset the encryption of the machine every day, which means that cracking the code only has meaning on the day itself. Alan wants to build a machine which can decipher the Enigma.
The movie is in fact based on a
true story
, and I would defenitely recommend watching it!
* The Scorch Trials
Part two of the Maze Runner wasn't a disappointment! Okay, the book was better in my opinion, but the film was also super thrilling. Thomas and his friends wake up in a so-called 'better place for Immunes' compartment, which provides them protection from
Wicked
and the cranks. In fact, the people working there are secretly working for Wicked, and when Thomas finds out about it, they plan to escape. They're aiming to reach an organisation called
the 'Right Arm'
, for which they have to cross the deserted outside world - the Scorch - full of Flare-infected cranks. As I said, it's a super thrilling film, and a must see if you liked the Maze Runner, or if you like dystopian films.
* Bølgen (the Wave)
This Norwegian movie is about a stone mass called
Åkerneset
, which is part of a mountain in the Geiranger fjord. The mass is moving inches every day, and scientists predict that the mass of stone can break off the mountain any time, and cause a flood that wipes away the tiny village of Geiranger. Lots of people are dependant on a small group of scientists that watch the rock every day. One day, it goes terribly wrong..
This movie is based on
true facts
. I would recommend watching it if you like disaster movies. I don't know if there are English subtitles yet, but there probably are.
* The Martian
A story about the manned Ares 3 research mission to Mars, in the year 2035. After a dust storm hits them, they abruptly have to leave their base on Mars. Mark Watney, hit by debris, is left behind by the crew - as he's supposed death. When the crew is on their way back to Earth, and the dust storm has died down, Mark wakes up by the alarm of low oxygen in his suit. He survives and realizes that the next Mars mission will come first in four years. Luckily he's a
botanist
, so he works out a plan to grow potatoes on Mars - which will become part of his plan of survival. This movie is absolutely thrilling and fascinating, especially because Mars travel is in relatively close reach from now, so it could maybe happen in the future. Imagine being stuck alone on Mars, with only a little sparkle of hope on being rescued!
* Jurassic World 3D
If you loved the old Jurassic Park films, you'll love this one too. After the discovery of dinosaurs in the previous films, researchers made dinosaurs into a whole new experience: A theme park where people can walk inbetween- and see dinosaurs from very close by. The park experiments with new breeds all the time, but one day they develop a super dinosaur - one that's stronger than every other dinosaur before. When it escapes, panic breaks loose. Will there be enough time to find the killer dinosaur and prevent the world from catastrophy?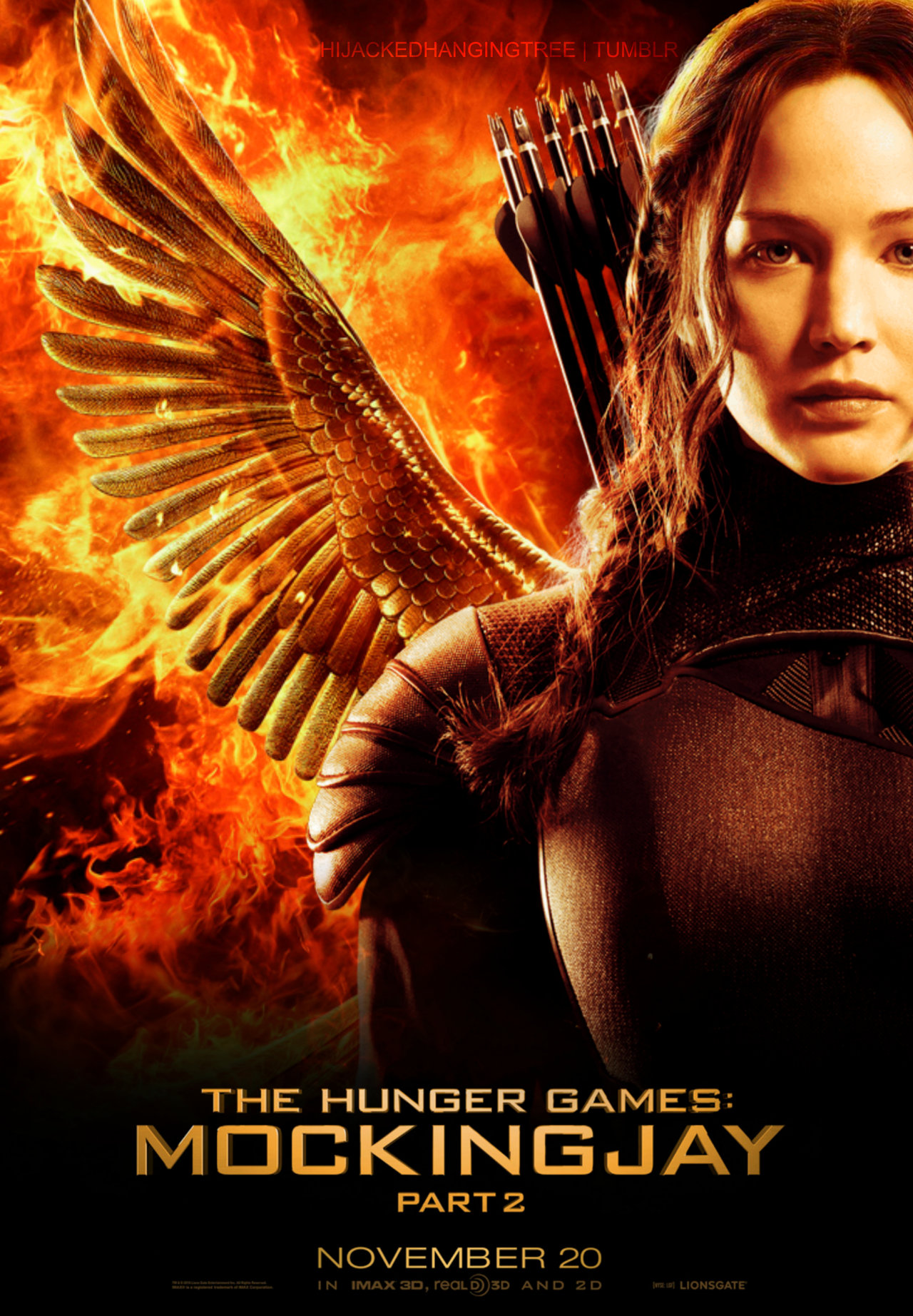 * Mockingjay part 2
Finally, the long awaited final part of the Hunger Games series! I looked so much forward to seeing this. Katniss and Peeta team up with District 13 and march their way into the Capitol, with only 1 goal:
To kill president Snow
. What happens next is a thrilling battle with unexpected turns, where not only President Snow is the target anymore.
I would defenitely recommend watching this film if you've seen all the previous parts too. Don't expect it to be as good as the book though, the book obviously was better - in my opinion - as that mostly is the case with book-to-movie stories.
* Spectre
I was so excited to watch the new James Bond! First of all: The TITLESONG is so perfect! I loved Sam Smith's
'Writings On The Wall
' much better than Adele's '
Skyfall
'. The movie itself was - again - great, and full of action like its predecessors. Many people like to compare Spectre to Skyfall - they're both great movies in my opinion - but I can not judge which movie of the two was better. As a James Bond fan who has seen all of his movies, and some even multiple times, I liked this movie just as much as all the other Bond movies - thrilling until the end, with the usual James Bond plot line.
The plot is a bit complicated to describe here shortly, but you can read about it
here.